15th International Conference on Advanced Computing and Applications
[virtual] Vietnam, November 24-26, 2021
MAIN TRACK

Submission: Jul 25, 2021

Notification: Aug 30, 2021

Registration: Sep 17, 2021

Cam ready: Sep 30, 2021

Screencast: Oct 20, 2021
APPLICATION TRACK

Submission: Aug 25, 2021

Notification: Sep 10, 2021

Registration: Sep 17, 2021

Cam ready: Sep 30, 2021

Screencast: Oct 20, 2021
SPONSORS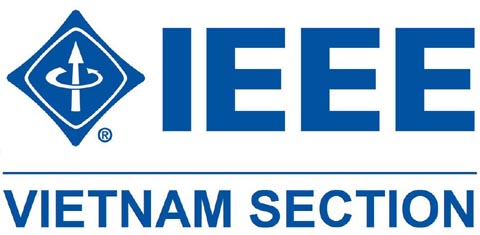 ACOMP 2021 International Conference
---
The International Conference on Advanced COMPuting and Applications (ACOMP) is an annual international forum for academics, engineers, practitioners and research students to exchange their ideas, techniques, methods, and state-of-the-art applications for advanced computing. Initially formed as a scientific venue for high-performance computing & advanced applications, the conference kept expanding and had a pedigree of attracting international and Vietnamese participants who are all interested in advanced topics of computer science & engineering. The first occurrence of ACOMP was dated back to as early as 2007.

Our 14th occurrence of ACOMP, initially planned to be held in Quy Nhon but later turned into an online conference, was a successful event, featuring a total of five keynotes and a substantial number of papers from Europe, Asia, Oceania and different geographical areas of Vietnam.

The year of 2021 marks the 15th anniversary of our ACOMP conference series. We are moving ever closer to a digital transformation, as the new computing trends (e.g., machine learning, blockchain, IoT) continue to gather pace and more enabling technologies (fintech, digital twins, augmented reality) are becoming readily available. ACOMP 2021 offers a venue for discussing their impact on and momentum of the rather well-established areas of software engineering, computer engineering, high performance computing and image processing. In addition to research themes that accommodate high-quality regular technical papers, we host an application track facilitating viable discussions on the impact of cutting-edge technology on today's IoT-enabled, AI-powered smart society. At this iteration, ACOMP will be co-located with the 8th International Conference on Future Data and Security Engineering, both of which will be held online (or in a blended mode should the pandemic situation get improved) given the ongoing Covid-19 pandemic.

Our ACOMP series are at an expanding pace and remain forward-thinking despite being turned into a virtual conference in today's challenging times. On this anniversary occasion, we kindly pay tribute to the following wonderful academics for laying the foundation and pioneering the success of the conference: Hans Georg Bock, Hoang Xuan Phu, Nguyen Thanh Son and Josef Küng.


---
Click here for a conference flyer of ACOMP'2021.
contact@acomp.tech
---